System 2 < - SOLD!

Please click here to go to my FOR SALE PAGE for the current listings of Quantum Biofeedback SCIOs and Indigos

This Quantum Biofeedback SCIO system was purchased brand new in 2007 for $22,000 and is in mint condition.
I have to tell you, this is a very unique and rare deal, because not only do you get the amazing Quantum Biofeedback SCIO machine with the most stable version of the SCIO software available, but you also get two (2) FREE amazing bonuses!
Look at what we have for your FIRST BONUS…

BONUS #1: $3000 Worth of Bonus Training & Accessories
If you are the lucky buyer of this SCIO package, you will receive $3000 worth of BONUS TRAINING & ACCESSORIES, which includes a vast amount of goodies, from a Binder from Congress Of Quantum Masters in Mexico with various protocols from the Master Practitioners, to 3 DVD Training Packages by the famous Gage Tarrant that has a total of 9 DVDs, to the 3 Special DVDs of the inventor of the SCIO, himself, Bill Nelson, and MORE! (see complete list below)
That's not even the best part!
What is the best way to master something quickly? Reading books? Sure, that's a great way, but it's not the best way. Listening? Getting closer. Watching? Now you're getting really warm! A seminar? You bet! That's a great way to learn. There's one more level, though. Do you know what it is?
You guessed it!
Working with an expert one-on-one is by far the best, quickest, most efficient way to master a new skill quickly!
That's why I'm excited to announce that with this already very valuable SCIO package, we are including something very special and even more valuable…

BONUS #2: FREE One-on-One Training with a SCIO Expert!
In addition to the $3000 in BONUS Training & Accessories that you will receive when you buy this SCIO (see complete list of bonus accessories below), you will also get a FREE One-on-One Indigo Training Session with an expert SCIO instructor! This will shave MONTHS, if not YEARS off of your learning curve, so you will be that much ahead of the game!
But the expert SCIO instructor's schedule is pretty busy, and when it fills up, she will no longer be able to make this offer. So if you're even the least bit interested, I would highly suggest that you jump on this offer.
If you are intrigued and would like to know more, scroll down for all of the details and pictures of this amazing SCIO system, and everything that comes with it. If you like what you see, contact me ASAP while this rare SCIO package is still available.
And if you'd like to see what this amazing device has done for other people, watch some powerful biofeedback testimonials below.
Quantum Biofeedback SCIO Video Testimonial #1
Leija loved it so much that she bought one!



Quantum Biofeedback SCIO Video Testimonial #2
Adrian – "How does that little machine know all of that about me?"



Quantum Biofeedback SCIO Video Testimonial #3
A great Quantum Biofeedback SCIO Success Story from Therese



Quantum Biofeedback SCIO Video Testimonial #4
Lisa Kubin – Central California Area Coordinator for Quantum Alliance
Lisa says the SCIO took her MS symptoms away in 45 minutes!
(your mileage may vary)



Even Tim Ferriss, best selling author of The 4-Hour Body loves a biofeedback device!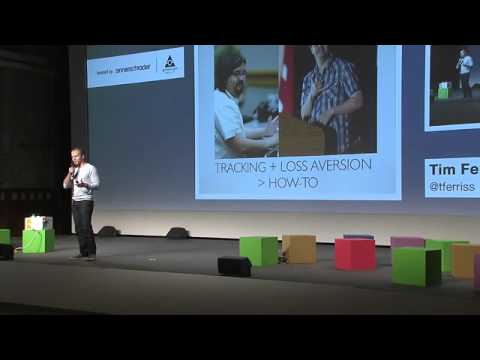 He talks about it 30:58 min into the video

Here is a professional presentation of the SCIO
SCIO Presentation Part 1

SCIO Presentation Part 2

Pretty powerful, huh? Isn't it cool that Tim Ferriss, author of The 4 Hour Body, which is the #1 Best Seller in Exercise Injuries & Rehabilitation on Amazon.com, also endorses this technology? Thought you'd like that.
Now, here some pictures of what is included in the sale…
Just to recap, here is what you'll get:

Quantum Biofeedback SCIO & Training
SCIO Digital Interface Unit
Clasp 32 Master Disc
FREE SCIO Operations and Owner's Manuals for the SCIO Biofeedback System
FREE Complete SCIO Beginners and Intermediate & Advanced Training Manuals
FREE SCIO Training DVD's
The original harnesses and straps
BONUS #1: $3000 Worth of BONUS Training & Accessories!
Binder from Congress Of Quantum Masters 2008 in Mexico with various protocols from the Master Practitioners PLUS The Human Condition with various protocols from Quantum Masters- $450
Gage Tarrant – 5 DVD Disk Set – Emotional Trama-Recovery and Development – $475
Gage Tarrant – 2 Disk DVD Set – The Glandular Connections $175
Gage Tarrant – 2 Disk DVD Set – Spiritual Oppression – Clearing Energies while maintaining a safe environment – $175

Gage Tarrant won the Nelson Medicine Award in 2011!


Alyce Harms – 1 Disk DVD – Biowarfare – $75
2 Reference Guide Handbooks – $120

HormonesMinerals
Amino Acids
Enzymes
Vitamins
Organs
Chakras
Auras

3 DVD Videos of Desiree Dubonet/Bill Nelson – $60

The War Crimes Trial Of Harry.S.Truman
Natural Naked Prey
Dr. Nelsons Cancer DVD/Immune

Quantum Encyclopedia Searchable Digital File – $1000
An interview with Professor Bill Nelson "The True Story of Bill Nelsons EPFX/SCIO – 1 DVD – $20.00
Installation disk for Windows XP – $125
Professional Biofeedback poster for marketing/trade shows or hang up in the office – $75.00
Rolling Carrying Case – $250
Total Value of BONUS Training & Accessories = $3000

BONUS #2: FREE One-on-One Training with a SCIO Expert!
A personal one-on-one training session with a SCIO expert who has decades of experience
This can be conducted either in person, or via Skype and a free screen sharing software, which will allow her to see your computer screen while she is training you via Skype
Benefits
She will allow you to cater the session to your needs, from beginner to expert
This will shave months, if not years off of your learning curve for operating the SCIO on any level, which will save you a ton of time, money, and frustration
Instead of wasting time sitting in a classroom learning something you'll never use, you'll have a private tutor who will teach you exactly what you need to know so you can accomodate your and your clients' precise needs
Optional Equipment: White Macbook

If you would like to include the White Apple Macbook that you see in the pictures above, which has both Mac OS X and Windows XP installed on it, as well as the most stable SCIO software version installed on the Windows side, please add $500 to the price.
Here are the specs of the Macbook:
Mac OS X Partition
Operating System: Mac OS X 10.6.8 (Snow Leopard)
Processor: 2GHz Intel Core 2 Duo
RAM: 1GB 667 MHz DDR2 SDRAM
Hard Drive: 46.17 GB
Windows XP Partition
Operating System: Windows XP Home Edition
Processor: same as above
RAM: same as above
Hard Drive: 31.1 GB

"So what do you think? Amazing deal, right? You better jump on this one fast!"

Isn't that a deal that you just can't refuse? I mean, you are really getting an abundance of bonuses in both equipment and training! This deal will certainly not last long, and there is only ONE of these. So if you're interested, you best email me or call me at 424.354.1141 ASAP before this puppy is GONE!
TECH SUPPORT is available. Ask for more info.
PROFESSIONAL TRAINING CLASSES are also available.
REDUCED PRICE: ONLY $6,497!
REDUCED PRICE WITH WHITE MACBOOK: ONLY $6,997!
Be sure and email me or call me at 424.354.1141 soon if you're interested.
By the way, if you want more info on this system and the technology, check out this Quantum SCIO EPFX Blog. It even has videos and testimonials about the system.