System 22 < - SOLD!
Please click here to go to my FOR SALE PAGE for the current listings of Quantum Biofeedback SCIOs and Indigos

If you've been waiting for another Quantum Biofeedback SCIO EPFX to appear in my listings, your wait is over!
This is the only Quantum Biofeedback SCIO EPFX listing that I have right now.
So if you're interested, I would HIGHLY suggest you take advantage of this opportunity.
This system is in perfect working condition.
In fact, the owner of this system is so confident that her system is in perfect working condition that she already paid to have a SCIO EPFX expert to inspect the system for you!
FREE INSPECTION REPORT (a $97 value!)
The SCIO EPFX expert who inspected this system produced a report showing that it's in perfect working condition. This will give you peace of mind that you're buying a system that is in perfect working order.
If you would like a copy of this inspection report, let me know and I'll email it to you.
So what does this Quantum Biofeedback SCIO EPFX system include?
Lots of cool stuff!
But before I get into the details of this package, here's an overview of what the Quantum Biofeedback SCIO EPFX can do, in case you're not familiar with this amazing technology:

Overview: Quantum Biofeedback SCIO EPFX
If you are not familiar with the Quantum Biofeedback SCIO EPFX, watch this video. It will give you a comprehensive overview of what the Quantum Biofeedback SCIO EPFX can really do!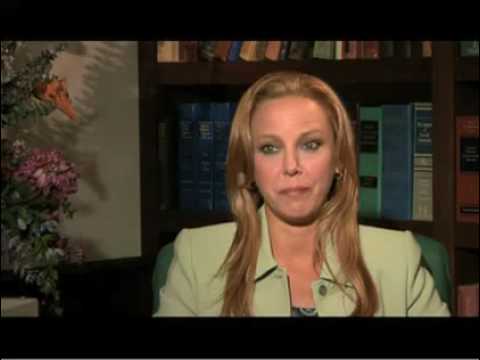 Pretty powerful, right? It's almost mind blowing that such a small device can potentially have such a strong and positive impact on our health and overall well being.
Now, that you've had a great overview of the amazing technology that this SCIO EPFX has to offer, let's dive a little deeper, because there is nothing more powerful than a demonstration…

Demo: Quantum Biofeedback SCIO EPFX
Now, for some in-depth demos of this fantastic device by two of the top instructors in the industry, check out the videos below…

Demo of the Quantum Biofeedback SCIO EPFX by Nirvana Zarabi-Smith
Part 1
Demo of the Quantum Biofeedback SCIO EPFX by Nirvana Zarabi-Smith
Part 2
Quantum Biofeedback SCIO EPFX Demo by Gage Tarrant – Part 1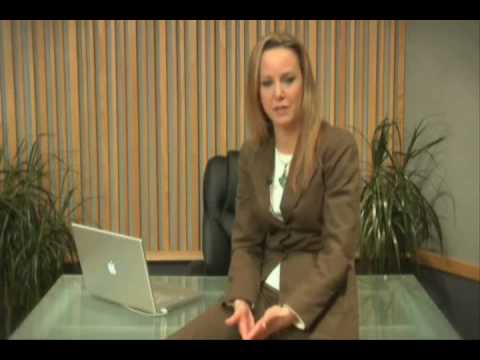 Quantum Biofeedback SCIO EPFX Demo by Gage Tarrant – Part 2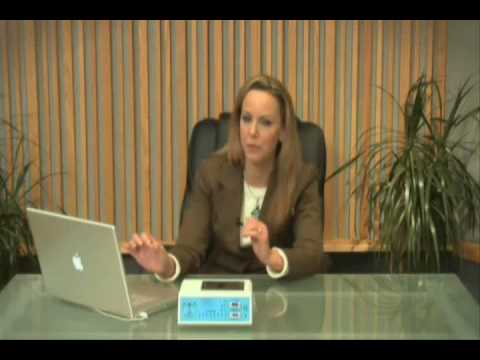 Quantum Biofeedback SCIO EPFX Demo by Gage Tarrant – Part 3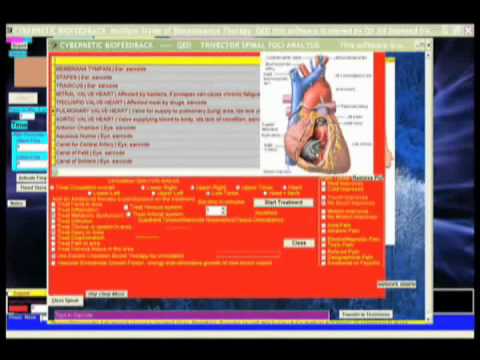 Even Tim Ferriss, best selling author of The 4-Hour Body loves a biofeedback device!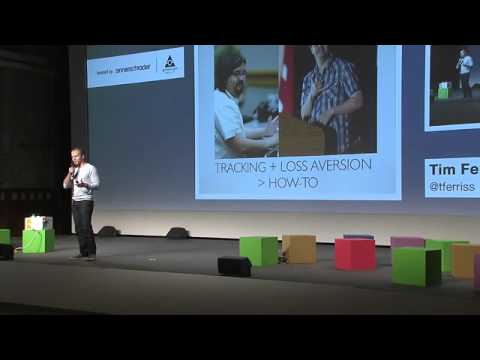 He talks about it 30:58 min into the video
Amazing, right? Isn't it cool that Tim Ferriss, author of The 4 Hour Body, which is the #1 Best Seller in Exercise Injuries & Rehabilitation on Amazon.com, also endorses this technology? Thought you'd like that.
Now that you have a good understanding of what this powerful little device can do, here is what this value-packed SCIO EPFX package includes:
Let's start with the HARDWARE:
SCIO EPFX Digital Interface Unit
SCIO Clasp 32 Master Dongle (Backup)
4 Wrist/Ankle Straps
1 Head Harness
And of course it also comes with the beautiful 2013 17″ Quantum Computers laptop.
Here are the specs of the 17″ Quantum Computers laptop:

Make: Quantum Computers
Model #: QCC-W27
CPU: Dual Core Intel® Core™ i5 3230M 2.60GHz 3MB Cache
Video: NVIDIA® GeForce™ GT 650M
Hard drive: 500GB 7200RPM SATA
RAM: 8GB PC3-12800 (1600MHz) DDR3 SODIMM Memory (2x4GB)
Optical drive: 8X Max. DVD±R/RW Writer/Reader / 4X Max. +DL SuperMulti Drive
Wireless: Integrated 802.11 b/g/n + Bluetooth V3.0
Operating system: Microsoft Windows 7 Home Premium 64-bit w/OEM Disc
Office Suite: Open Office Suite (can read/write MS Word, MS Excel, and MS PowerPoint documents)
Device Drivers & Utilities Manual for Notebook CD
Device Drivers & Utilities Manual for Windows 8 Notebook CD
And that's just the hardware!
Now let's get into the bonus books, accessories, resources, and training!
BONUS BOOKS & RESOURCES
Basic Navigation Manual by The Quantum Academies
Beginner Certification – Homework Pack – Part 1 by The Quantum Academies
Disease Dictionary – "Dys-Ease Program" by White Dove Healing Arts
BONUS ACCESSORIES
1 Silver Lining Face Veil and Mask Kit
1 Silver Cup for testing liquid supplements (never used!)
2 Purple Wrist/Ankle Strap Cord Detanglers (2 ankle/wrist straps go inside 1 detangler)
1 NRG Card – can be placed on the SCIO box and beneficial frequencies can be added to it for your client to take with them so they can continue getting benefit from the session
1 Small Black Bag for accessories
BONUS DIGITAL MEDIA AND SOFTWARE
Open Houses and Trade Shows by The Quantum Alliance
Q.A. Presentation – a PowerPoint file to use for open houses
Cyberlink Media Suite 8
BONUS TRAINING: A FREE One-on-One Training Session with a SCIO EPFX Expert
This system comes with a FREE 2 hour custom private one-on-one training session with a SCIO EPFX expert, which will give you a huge jump start on learning the SCIO EPFX, because you can cater your training session to your specific needs and desires!
Now that you know what's included in this SCIO EPFX system, let me show you what this system looks like.

Here are pictures of this system:
Now that you've read and seen all that's included in this system, here's even more good news!
The price!
What's all of this going to cost?
You're in luck, because the owner of this system has priced it for a quick sale!
Price: Only $6,797! $6497!
Pretty cool, right?
As you can see, the value this SCIO EPFX system has to offer is hard to beat!

What about financing?
If you really want this deal, but you're not sure how to finance it, let me give you some financing options.

7 CREATIVE FINANCING OPTIONS
Since all of the SCIO EPFX packages that I list are being sold by private parties and not by businesses, they are unable to offer financing.
But not to worry!
I have some other ways that you can finance your purchase that could be more beneficial to you that I'd like to share with you:

OPTION #1: CASH ADVANCE FROM YOUR CREDIT CARD
You can take a cash advance on your credit card, and pay it back with the money you make with the SCIO EPFX.

OPTION #2: FRIEND OR FAMILY MEMBER
Is there a friend and/or family member, or maybe a few friends and/or family members who would like to invest in your business? You could offer them a stake in your business, or a certain percentage of return on their investment in return for funding this SCIO EPFX purchase.

OPTION #3: A COMPANY YOU COULD PARTNER WITH
Is there a company that would benefit from you having the SCIO EPFX, and from you offering the services that you will offer, who has the financial means to loan you the money? You could team up with a company where each of you would benefit from the relationship.
With this option, as an added bonus, you would also have instant access to their customer base, which would give a fantastic boost to your business! Be sure and choose a company that has the same target market that your company has, and that offers complementary products and services (not competing) to the products and services you offer.

OPTION #4: PERSONAL LOAN
You could obtain a personal loan from a bank that would not require any collateral to secure it. Some banks may even secure the loan with the SCIO EPFX. It's certainly worth asking.

OPTION #5: HOME EQUITY LOAN
You could take out a home equity loan on your house, and then pay it back with the proceeds that you make with the SCIO EPFX.

OPTION #6: SELL SOMETHING OF VALUE THAT YOU NO LONGER NEED
Is there something that you no longer need that you could sell to help finance the purchase of this SCIO EPFX system? They say if you haven't used something for a year, you're not going to use it, and it's best to sell it to someone else who will use it. This will make room for new things in your life that you will benefit from like this SCIO EPFX device.

OPTION #7: SHARE THE COST AND USE OF THE DEVICE
If you know someone who would be interested in going in on this with you, and you both would be willing to share the use of the device, then this financing option could cut your cost in half! You'll just need to set up a schedule of use that you both can agree on, and you'll be good to go!
Does that help? I'm sure one or more of the above financing options can help you get the funds you need for purchasing this awesome and economical SCIO EPFX package!

Well…I think we've covered it all!
You now know that this system offers A LOT of value (especially with all of the BONUSES!) , it's in perfect working condition, and you have 7 options to finance this purchase that you can combine any way you like!
All you have to do now is make the decision.
But don't want too long, because this is the only Quantum Biofeedback SCIO EPFX I have listed right now, which means it will sell quickly!
So if you're interested or if you have any questions, I would highly suggest you either email me or give me a call TODAY at 424.354.1141 before it sells!

Good luck!